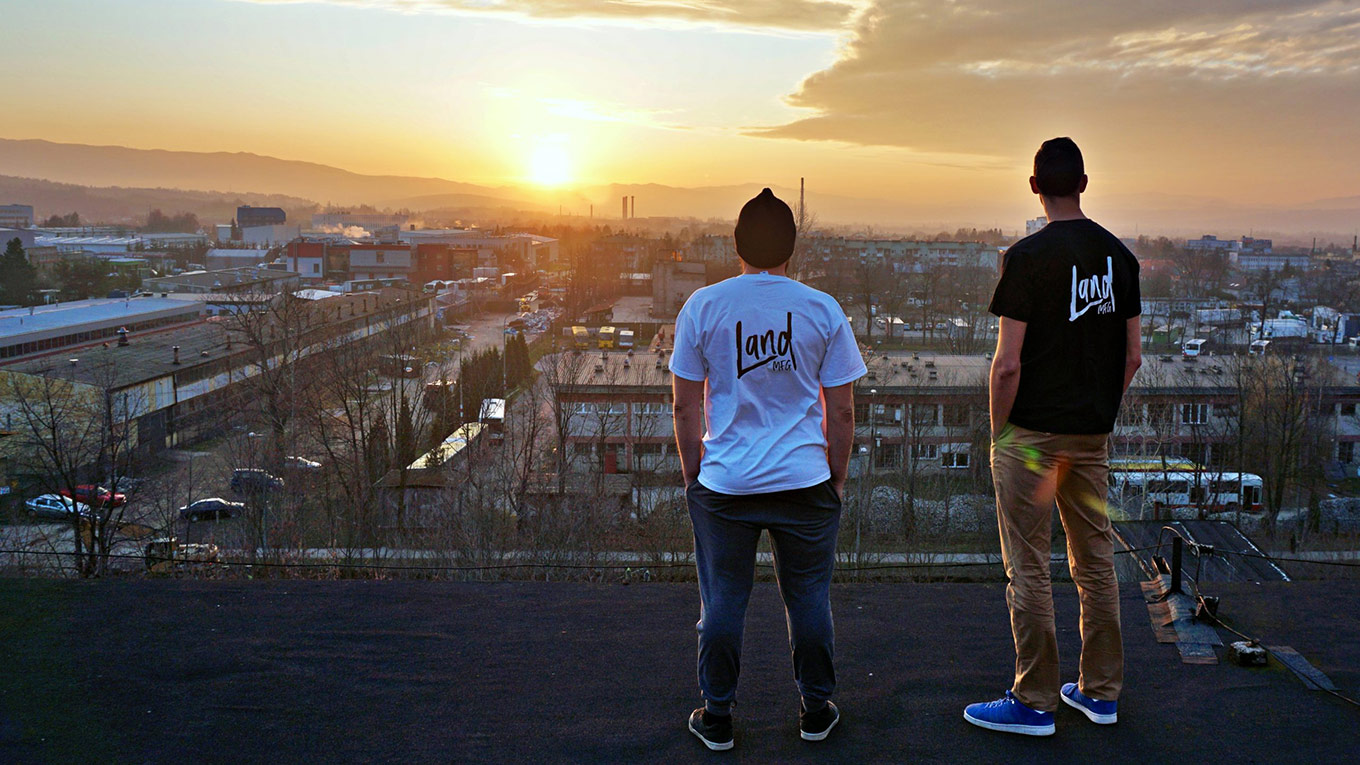 History
History of Land Manufacture started in 2011 when we launched one of the Poland's first longboard brands – Alternative Longboards. Since then we have not stopped expanding and innovating, producing boards under our own brands, but we also are making boards for major players on the market. We have cooperated with numerous companies from Poland, Europe, Asia and United States. We produce locally, but think globally. 
Learn more about how we build Alternative longboards in this article by Longboard Magazine.
Idea
Our aim when introducing Land Manufacture is to create a product offering for every kind of rider possible. From the ones just getting into a boardsports, through those already experienced to professional racers and riders on world pro circuit. In order to meet vast and various market demand we created different brands: Alternative Longboards, Alternative Skateboards, Core Longboards and Black Ballet. All of them were created with our technology and craftsmanship but each of them differs in type of finish, shape and tech tailored for rider and type of riding.
How our boards are made?
Our boards are handmade from pre-prepared wooden cores, which undergo resin application and composite placement before being placed in a mould. In this stage, the mould and its inner components are positioned inside of a pressing machine set to the optimal pressure and temperature. This results in a permanent connection of all selected components and thus give a rough shape to a new longboard deck.
This sandwich construction later undergoes a CNC cutting procedure, where a computer controlled machine cuts out the final shape of the board, that is, in the final stage, hand sanded until it's perfectly smooth surface is prepared for the final layer of varnish.

Our Composite Materials
During time, composites changed the way longboards are constructed in a similar way they revolutionised aviation. For the creation of Alternative longboard decks, we consistently use high-quality composites and resins, which in turn prolong the life span of our products as well as improve their strength and durability. Our decision for choosing quality over price leads to a higher on board satisfaction of our customers.
Alternative Longboards
Our main brand still is Alternative Longboards which was founded in 2011. Since the beginning we wanted to bring something new to the table using best only technologies and materials but also cooperating with artist in order to create fresh and unique graphics for each collection. Thanks to that everybody is able to find a product which suits their need. Each year our pro team tests new materials and technologies used in our boards in order to ensure that we improve each year and always surprise with new tech solutions.
Core Longboards
Core Longboards is our second offering on longboard market. Boards released under this name are designed for beginner riders who can find great quality at reasonable price in our products. Using ash veneers ensures no two boards look alike.
Black ballet
Black Ballet is our newest brand which line consists of bamboo city boards. Boards from this line will be great to all riders we roam city streets and use them as their playground. Bamboo core, which you can find in every board in this line, ensures your daily commute will change into thrilling ride on a concrete wave.
Land Manufacture owner:
Szymon Smialek – one of the founders of Alternative Longboards and owner of Alternative Longboards, Core Longboards, Black Ballet brands. His main duties consist of 3D modeling, creating brand strategy, contact with customers and manufacturing process supervision. Apart from duties connected with Land Manufacture he also organizes Longboard Workshops for local youth and organizes Izdebki Camp – biggest polish longboarding event. In his free time Szymon loves to kitesurf, climb mountain peaks and as an snowboarding instructor introduce new people to this sport.
What we offer Land Manufacture can be characterized by:
Elasticity – we can produce fully custom boards in batches starting at 15 units
Precision – during most of manufacturing process we use CNC and CO2 laser
Focus on detail – all of our boards are hand made and finished what gives guarantee of highest quality, all of our boards are pressed individually while using best available materials
We specialize in
Manufacturing longboards, skateboards and balance boards.
3D modeling -Press matrix milling
Cutting and engraving with CO2 laser
Graphics sublimation
Coating and polishing
In order to get more detailed info please send us an email and we will be more than happy to help.